Alborz International ist Ihr Importeur für hochwertige Gewürze. Kontaktieren Sie uns gerne mit Ihrer Produkt- oder Preisanfrage. Wir beraten Sie gerne.
Saffron, also called the "red gold", is obtained from the threads of the crocus species Crocus sativus. People have been cultivating saffron for over 3000 years. In many cultures, the spice has always been appreciated because it harmonizes with both hearty and sweet dishes and drinks, giving them an incomparable taste. It is also suitable as a natural dye.
We provide premium saffron:
bulk (from 500g) and in small package sizes
certified organic or conventionally grown
Filaments or powder
Negin, Sargol and Pushal
Vanilla is a noble spice obtained from various species of the orchid genus Vanilla . Originally, the spice vanilla (better known as Bourbon vanilla) comes from Mexico. However, the main cultivation area is now Madagascar.
We supply organic bourbon vanilla from Madagascar starting from 1 kg minimum order quantity.
Tonka beans are cultivated in South America, the Caribbean and tropical Africa. Tonka beans have a taste reminiscent of vanilla, which is why they are also used as a vanilla substitute. In addition to their use in food, tonka beans are also used in perfume production.
Derzeit haben wir Tonkabohnen leider nicht im Angebot.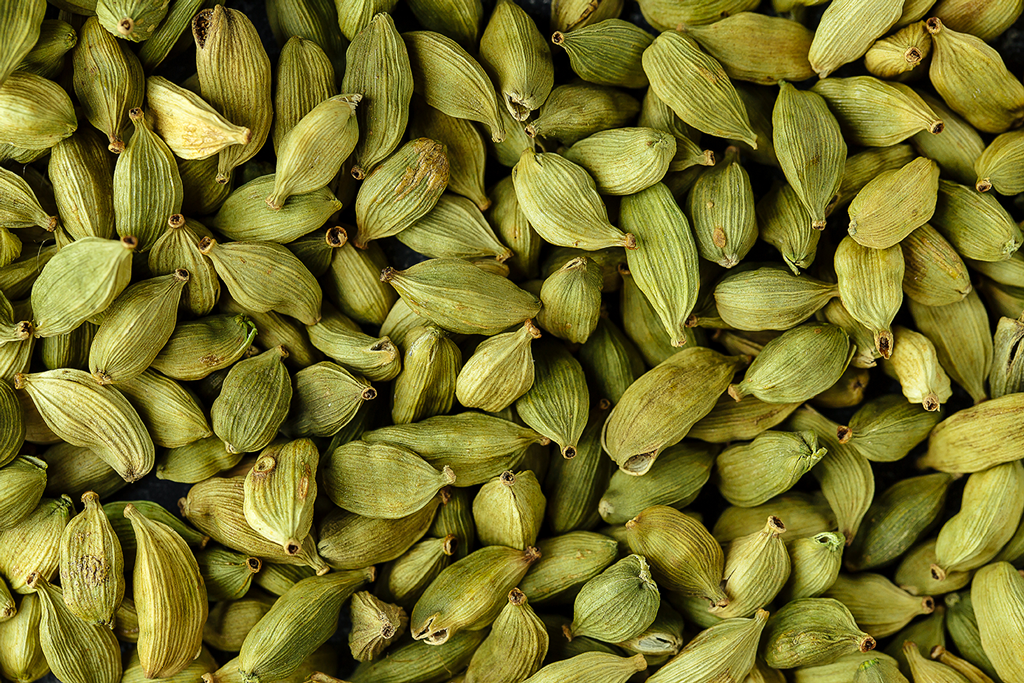 Cardamom is a noble spice with intense flavor and sweet smell. Cardamom is said to have healing properties in Ayurvedic and East Asian medicine.
In the kitchen, the seeds of the fruit capsule are used in fine baked goods and desserts, in Asian dishes and also in the refinement of drinks, such as alcoholic drinks, flavored teas or coffees.
We offer cardamom starting from 5kg.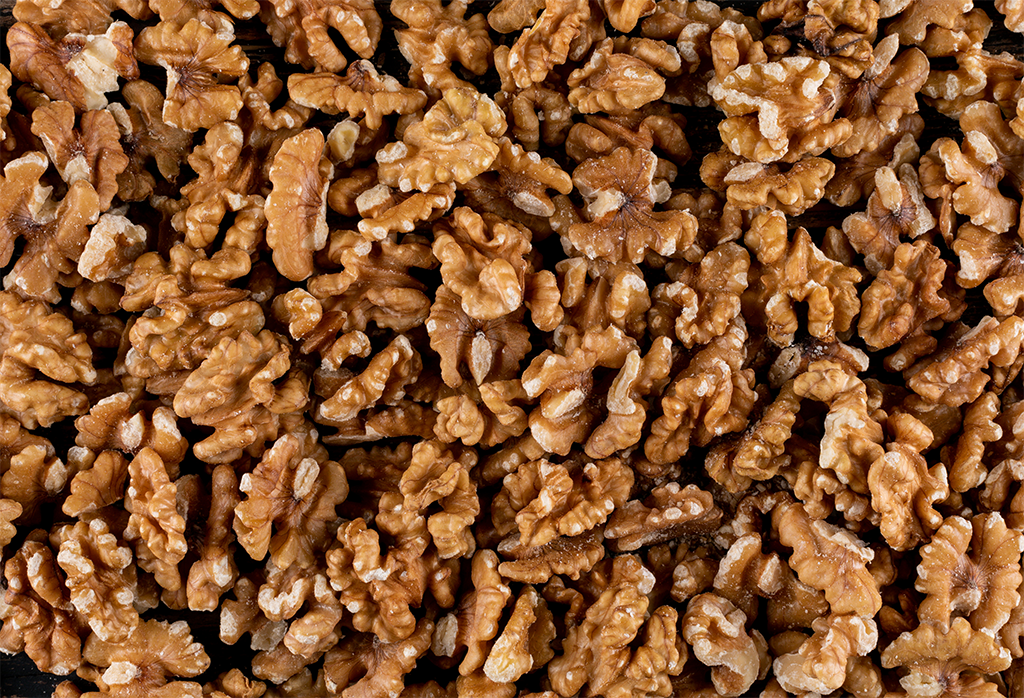 The walnut tree originated in Europe, but is now cultivated on other continents of the northern hemisphere. The positive effect of walnut kernels on human health has been known for centuries. For example, walnuts contain large amounts of antioxidants, important omega-3 fatty acids and numerous vitamins.
We offer walnut kernels starting from 10kg.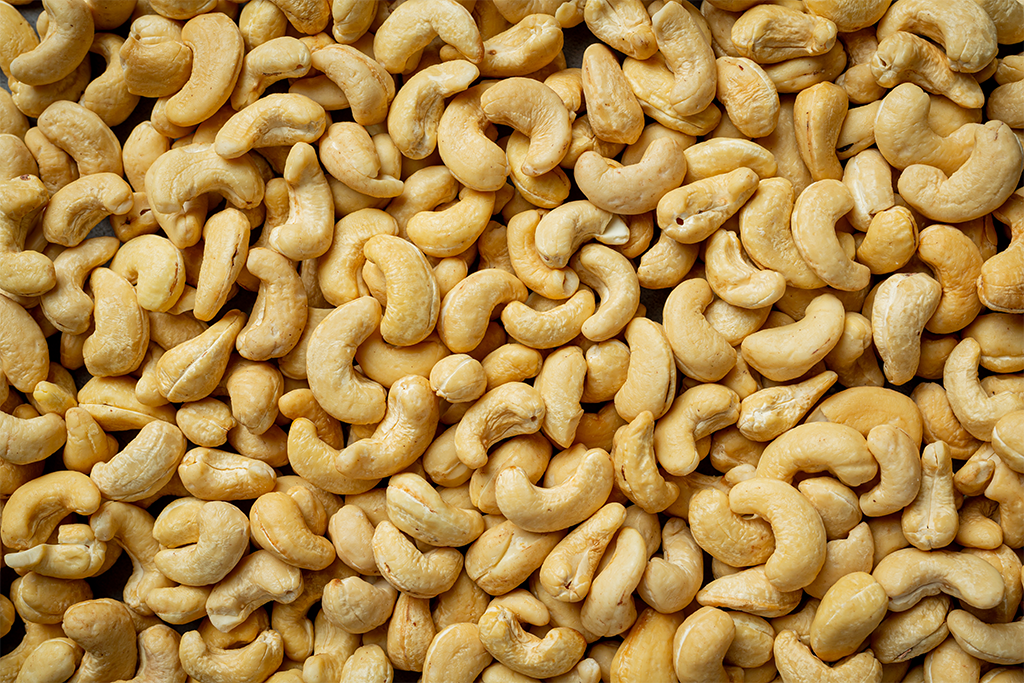 Cashew trees originated in Brazil. However, they are now cultivated in tropical areas not only in Latin America, but also in Africa and Asia. Cashews can contribute a valuable part to a healthy diet because they have a high protein content, contain monounsaturated and polyunsaturated fatty acids, consist of important minerals, vitamins and amino acids.
We offer cashew nuts starting from 22kg.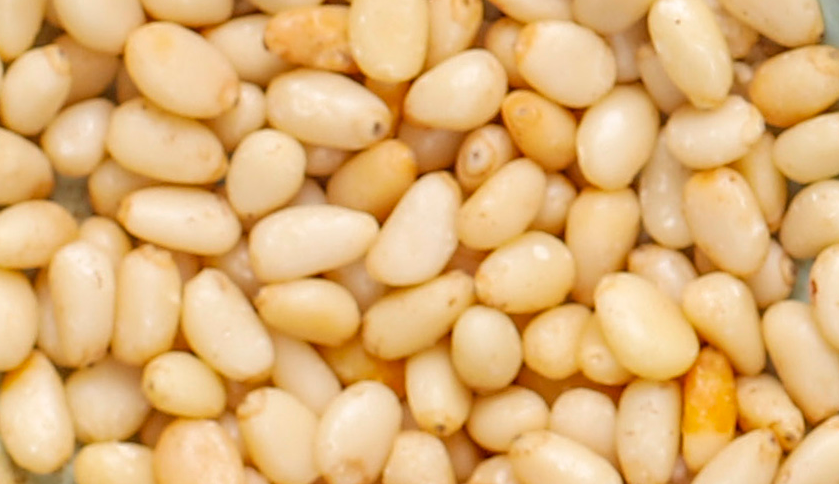 Pine nuts are obtained from various species of pine trees. Pine nuts are popular for food preparation all over the world - especially in the Mediterranean and Orient. The main cultivation areas for pine nuts are in Europe, Asia and North America.
Pine nuts contain valuable fats, especially omega-3 fatty acids. They are also rich in iron and magnesium.
We offer pine nuts starting from 25kg.
The pistachio tree is a plant that has both grown wild and been cultivated in Iran since ancient times. It is believed that already over 3,000 years ago pistachios were deliberately cultivated.
In Europe and the Orient, pistachio kernels are used in particular in the production of baked goods, especially sweets. In Europe, pistachio kernels are also popular in the meat industry and in the production of muesli. Of course, pistachios, mostly roasted and salted, are also eaten without any other further processing.
We offer pistachio kernels starting from 10kg.